The Chukde Journey
We started our journey in 2006 with Life Style Foods Pvt. Ltd., a family-owned and operated business.
Within no time we became the leading suppliers of premium quality Indian spices domestically and abroad. In 2012, our growing passion for authentic flavours and wholesome goodness led to the inception of Chukde Spices - The Safest Spices in India.
At Chukde Spices, our core focus has always been to bring in the technology that will make our spices safer and keep the flavours authentic. With every Chukde spice going through Fumigation, 27 rigorous Quality Tests, and ETO Sterilization, we have become a preferred choice for the hospitality sector, online retail platforms, and end consumers alike.
Today, we cover an extensive range of Whole Spices, Powdered Spices, Blended Spices, and Ready-to-Eat Spice Mixes. We also sell Instant Dessert Mixes and Edible Seeds under our ever-expanding portfolio.
2006
Khari baoli - started with a shop
2007
Started Manufacturing the Spices
2009
Setup our factory (first automation cleaning plant installed)
2012
Third manufacturing unit in Rai industrial area & first ETO sterilization unit in spice industry installed
2017
Honoured with National award - for Manufacturing and Entrepreneurship.
2019
New factory - Nagaur, Rajasthan
2020
Second National award for Manufacturing and Export Excellence.
2021
90,000 sq facility in Bahalgarh, Sonipat with installed capacity of 10,000 metric tones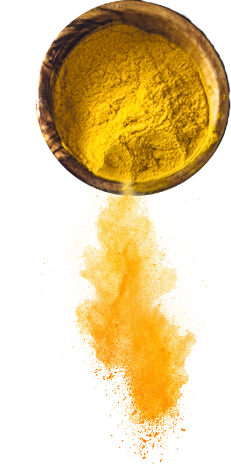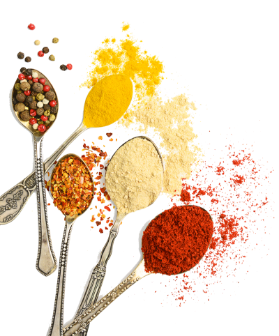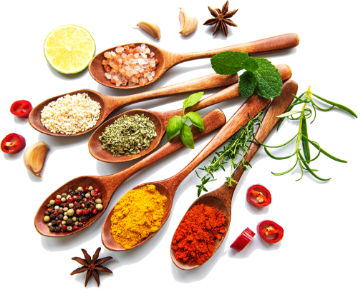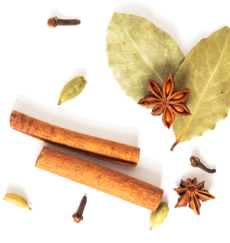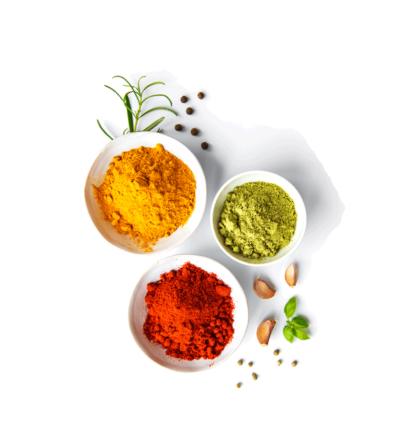 Our Mission is to uphold the standards of purity and sustain the cultural richness & diversity associated with Indian spices.
We want to create a social impact and bring about holistic wellness by propagating the innumerous benefits of pure spices. We believe in ethical practices that reflect in sourcing our spices in a socially-responsible manner. Transparent in our business practices, we take pride in connecting our customers straight to the farms, retaining the authenticity and purity of the spices.
Our Founder's Vision
Our Chairman, Mr. Deepak Luthra is the anchor behind Chukde Spices. A graduate from Delhi University, he worked for State Bank of India and Televista in his early years.
Being someone with an eye for business and never shying away from exploring new opportunities, he ventured into Waste Paper Business, Katha Manufacturing, Export of Groceries before getting into Spice Manufacturing.
His commitment towards his work and a focus on innovation and R&D is what led to Chukde becoming The Safest Spices of India.
Deepak Luthra
Deepak Luthra
Chairman
Our Director, Mr. Rajat Luthra is one of the key pillars of the brand. Rajat is an MBA degree holder from IMT Ghaziabad. Being one of the youngest members among the founders, he always brings a fresher perspective to the table.
Before joining the business, he worked with Airtel which helped him take a more professional approach in a family-owned set-up.
His oratory skills, eagerness to learn new things, and love for new challenges make him the perfect person to lead the Sales and Marketing Activities in the company.
Rajat Luthra
Rajat Luthra
Director
Our Director, Mr. Vikram Luthra is the sound support that every company needs. An MBA degree holder from FORE School of Management, he worked with Citibank before starting his Chukde journey.
Vikram has always been good with numbers and someone with an analytical mind. Passionate and forward-looking, he is always ready for new learnings that can help him grow the business exponentially.
Vikram handles the Procurement and Production aspect of the business where his strategic thinking is always in play.
Vikram Luthra
Vikram Luthra
Director
National award 2020 outstanding export
National award 2015 Outstanding entrepreneurship in micro-enterprises
National award 2020 Outstanding Entrepreneurship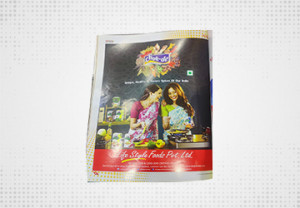 Featured in Meri Dilli Utsav
Featured in Business Star, Feb 2020 Edition
Featured in Meri Dilli Sammaan
Our Team, Our Pride
We are a group of passionate and driven people who are constantly striving to give our best. With seeking spirits and supporting attitudes all the members co-exist and thrive. By encouraging every individual to take lead in their respective departments we ensure they grow along with the company.
It is these strong values that make up for the DNA that drives our organization.